Visit the official store and select the desired package.
Select the number of simultaneous devices, and the subscription duration.
Add the item to the cart, then click View cart to continue.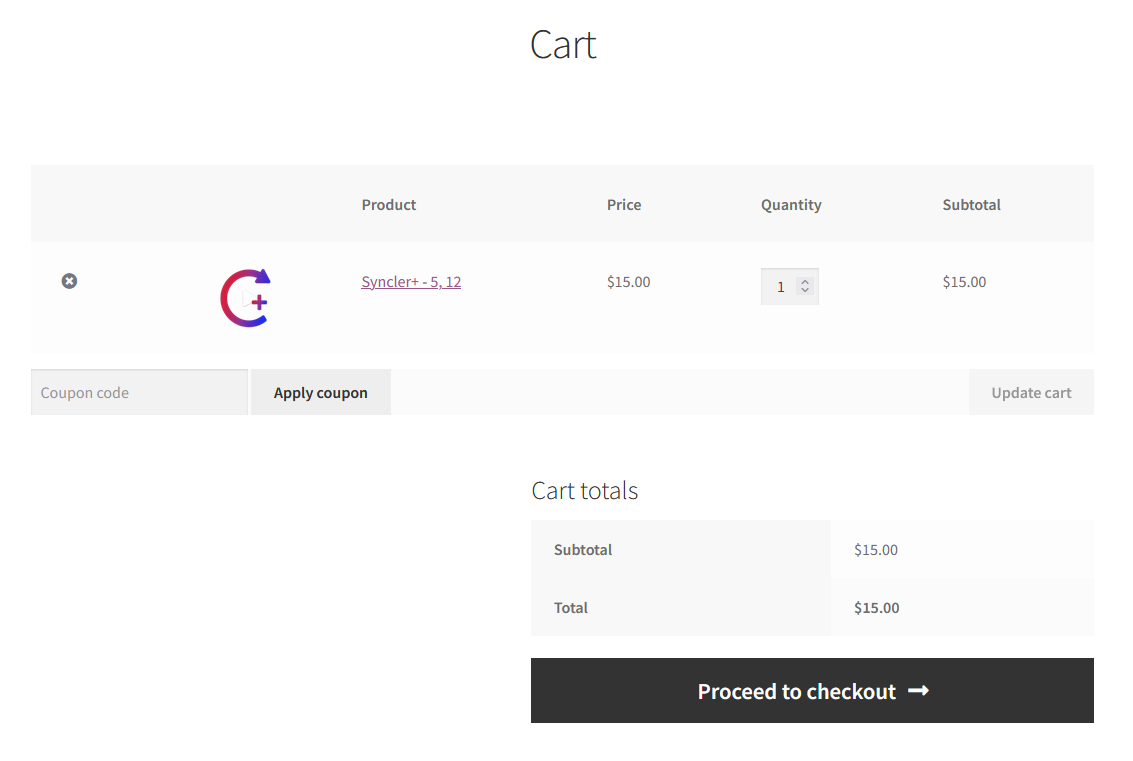 Add any valid coupons if applicable.
Flat 3% discount is available on the official store with coupon FLAT3.
Click Proceed to checkout to continue.

Enter email in the supplied field.
This will not be used to send confirmation/tracking/key delivery emails for your order, which is explained in the terms of service below.
Double check the email is correct.
If you enter an incorrect email, you will not be able to track your order and receive your key using the track order page later.
Agree to the terms of service of the official store.
You must agree to all the terms to purchase, so it is important that you read and understand them carefully.
Click Proceed to Coinbase to continue.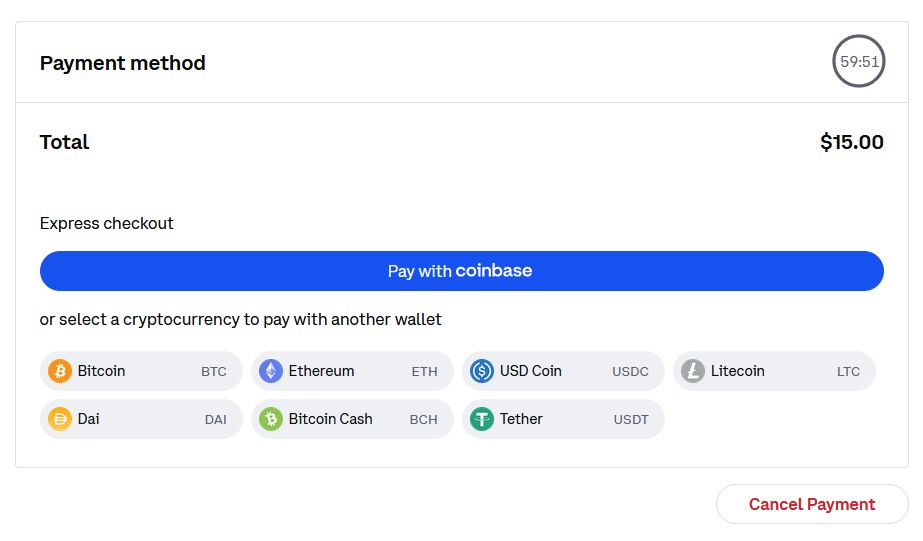 Select the desired cryptocurrency.
For Ethereum (ETH), USD Coin (USDC), Dai (DAI) or Tether (USDT) payments:

Send payment over the Etherium (ETH) network. This is a Coinbase Commerce limitation.

If you send one of these cryptocurrencies over a different network, funds will be lost forever with no way to recover them.
Scan the QR code with your exchange/wallet or copy the address and amount manually.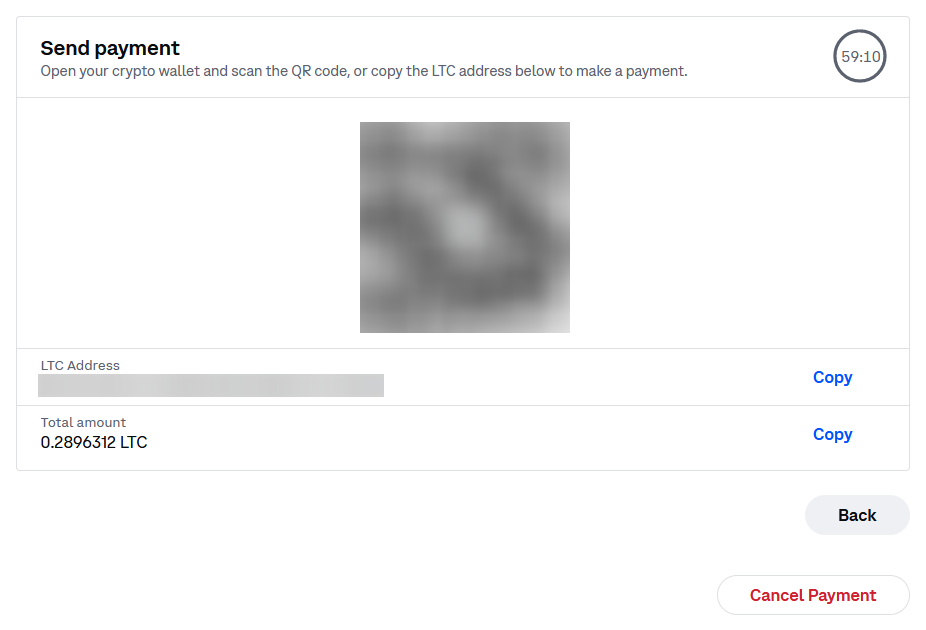 For the manual method, copy and paste the address and amount using the buttons on this screen.

To avoid payment errors, do not manually type out these values into your cryptocurrency exchange/wallet.
Review the payment and once satisfied, send the payment.

You will be redirected back to the official store, to an Order received page.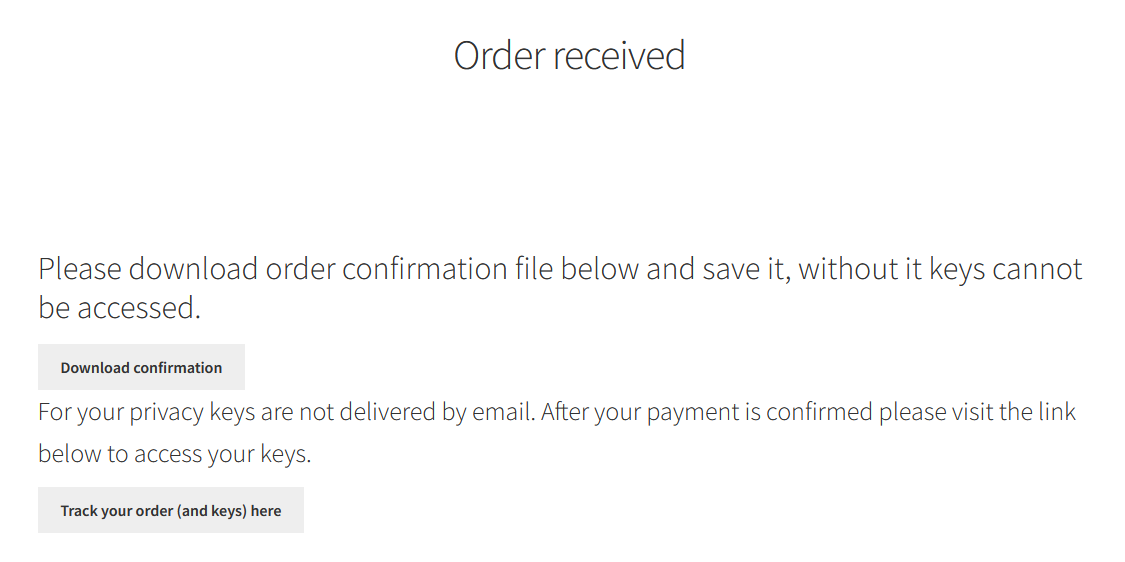 Download the order confirmation text file.


This file contains your order details, which are needed to track your order and receive your Syncler+ key.

Do not leave this page until the file has been downloaded. There is no way to recover your order details after this point.

It is a good idea to save this file in multiple places.
Wait until payment has been confirmed by the cryptocurrency network.
This may take anywhere between a few minutes and a few hours, depending on network load.
To check order status at any time, go to the track order page.

Fill in the Order ID (from the order confirmation text file) and the email used at the time of ordering.

After payment confirmation, Syncler+ license key(s) will be displayed on this page.